10 Best 4K Movies on Disney Plus
Disney Plus is one of the most popular streaming platforms in the world. Once you become a subscriber, not only does it give you access to the enormous amount of content, but it also gets you many of that movies and shows in 4K resolution without extra cost. 4K movies deliver four times the pixel resolution of standard high-definition (HD) video and provide stunningly sharp and smooth images, guaranteeing a more vivid viewing experience. There is no doubt that 4K resolution is gaining traction among users as people constantly pursue higher definition and higher quality visual experiences.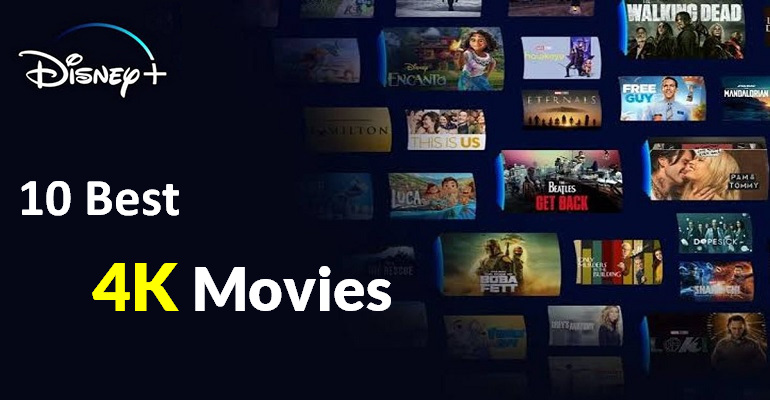 Disney Plus currently has over 100 movies in 4K available, including animated movies, original TV shows, and family-friendly content. There are so many movies to choose from that, we've compiled a list of the 10 best 4K movies to watch. Please continue reading to learn more about them.
---
Part 1: 10 Best 4K Movies on Disney Plus
1. The Avengers
Since "The Avengers" came out in 2012, a super-strong Marvel universe has been revealed, and a total of four films have been released so far. It is a superhero movie adapted from the comic book of the same name, that gathers Iron Man, Captain America, Captain Marvel, Black Panther, Hulk, Spider-Man, Black Widow, etc. and six infinite gems. The series of movies mainly tells the story of the emergence of the "Avengers" and the subsequent assembly of superheroes. The Super Heros unite together, showed what they are capable of, finally overthrow the forces of evil and protect the security of the earth.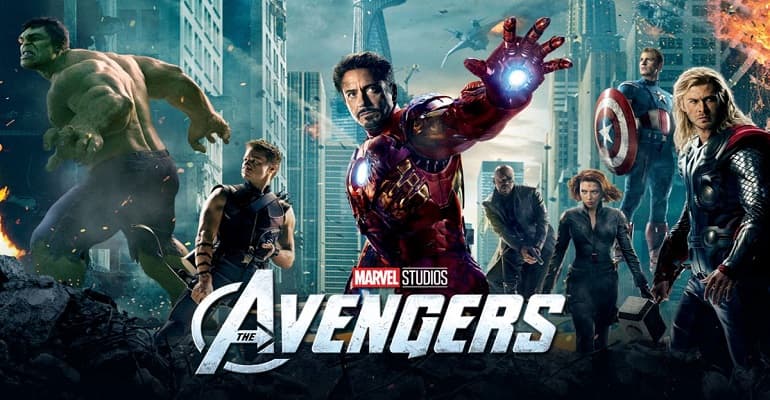 ---
2. Captain America: The Winter Soldier (2014)
After the Battle of New York, Captain America Steve Rogers struggled to integrate into modern society. However, after participating in an attack to rescue colleagues of S.H.I.E.L.D., Captain America was involved in a conspiracy. After this, Captain America was suspected of killing Nick Fury and was wanted and hunted by former director Alexander Pierce. He was on guard while pursuing, and finally revealed the evil plan operated by the old rival "Hydra" for decades.
---
3. Doctor Strange (2016)
Talented neurosurgeon Stephen Strange, who had a successful career, was unable to continue his career as a doctor after a tragic car accident. He decided to travel to Nepal, looking for the mysterious power that can heal his hands according to the legend. Finally, with the help of the Ancient One, he became the magical Doctor Strange. He used superpowers and artifacts to protect the world, but also to compete with the powerful party of Kaecilius, to save the imminent collapse of the multi-dimensional world.
---
4. Coco (2017)
The story is about a 12-year-old Mexican boy Miguel, from a shoemaker's family, who has a dream of music since childhood, but music is forbidden by the family, they think they are cursed by music. On the day of the annual Day of the Dead, Miguel accidentally came to the Land of the Dead. Miguel was shocked by the colorful world of the Dead, and what surprised him even more was that he reunited with his deceased grandfather and grandparents, and the family tried their best to bring Miguel back to the original world.
---
5. 10 Things I Hate About You (1999)
The film tells the story of a pair of sisters with very different personalities studying in the same high school. After going through life and emotional trials, they finally realized the importance of each other in their hearts.
---
6. Ant-Man (2015)
Scott Lang, who cheats for a living, has the superpower to freely control the size of his body after stealing the Ant-Man suit, invented by biochemist Dr. Hank Pym. Pym discovered the Pym Particle. He could use Ant-Man's Suit to manipulate the unique particles to expand like a giant or contract like an ant. Scott also had to accept his identity and help Dr. Pym guard the mystery of Ant-Man technology. With their enemies under threat, the two must orchestrate and execute a spectacular deception to save the world.
---
7. Frozen II (2019)
Together with Anna, Kristoff, Olaf, and Sven, Elsa sets out on a perilous but amazing journey outside of Arendelle in search of answers about the past and in an effort to learn why she has these powers. Her unique power are the only thing that might be able to save the world this time.
---
8. Thor: Ragnarok (2017)
The film tells the story of Thor, God of Thunder, who has lost his hammer and is imprisoned in a galaxy on the other side of the universe. He is scrambling to try to return to Asgard and stop Hela from unleashing a great catastrophe - Ragnarök, destroying Asgard and all its civilizations.
---
9. Monsters, Inc. (2001)
The film mainly centers on the two monsters employed by a titular energy-producing factory Monsters, Inc., one is James P. "Sulley" Sullivan, who is a large, covered with long blue hair monster; the other is one-eyed partner and best friend Mike Wazowski. By chance, Sulley accidentally brings a two-year-old girl, Boo, back to the monster world, causing great panic. The police are hunting for Boo, while the bad guy Randall also plans to use Boo for his evil plan to reform the factory.
---
10. Cruella (2021)
The film is a prequel to Disney's "101 Loyal Dogs". Set in London during the punk rock revolution of the 1970s, it tells the story of a young con artist named Estella, who is a smart and creative girl that is determined to make a name for herself with her designs. She makes friends with a pair of thieves who appreciate her penchant for mischief, and together they build a life for themselves on the streets of London. Until one day, she meets Baroness von Hermann, and their relationship sets off a chain of events that leads Estella to embrace her evil side and become a crazy, stylish and vindictive Cruella.
---
Part 2: DispCam: A Powerful Tool to Download DisneyPlus Videos
Disney Plus provides a wide variety of 4K blockbusters for subscribers. However, if want to watch 4K titles online, internet speed is an important factor. To ensure a smooth viewing experience, you must have a stable and high-speed internet connection. Someone might prefer to download to watch later, but the download function is merely available on mobile devices. Don't worry. Here's a tool that can help you with hassle-free downloading of movies and videos.
DispCam, a powerful and multi-functional tool, is dedicated to providing the best video download experience for Disney+ users. It makes sure that you can download all content from Disney Plus easily and directly to your computer. It makes it possible to transfer the downloaded videos between devices. With DispCam, it can go above and beyond the restrictions and you can enjoy watching movies anytime and anywhere. In addition, DispCam supports downloading HD videos. If you want to get 4K videos, AVCLabs Video Enhancer AI, an AI-based video enhancement tool, can help enhancing the picture quality and making it simple to convert HD videos to 4K or even 8K.
A professional tool that can help you download movies and TV shows from Disney+, and enjoy the content offline at any time.

Learn more about DispCam >>
---
Conclusion
Since its launch, Disney Plus has become a global hit with hundreds of TV shows and movies. If you want to watch Disney Plus movies in 4K, then subscribe to it. If you want to download Disney videos to watch offline, then download DispCam. Its powerful features will exceed your expectations. Now, use DispCam to download your favourite movies to watch on any device with your family or friends.