How to Stream Disney Plus on Discord?
Discord is a lifesaver for those who want to watch Disney Plus movies remotely with friends, since you don't always have the opportunity to host a viewing party with friends. You can share your screen with your friends through Discord's Go Live - Screen Share feature. Let's dive into how to stream Disney Plus on Discord.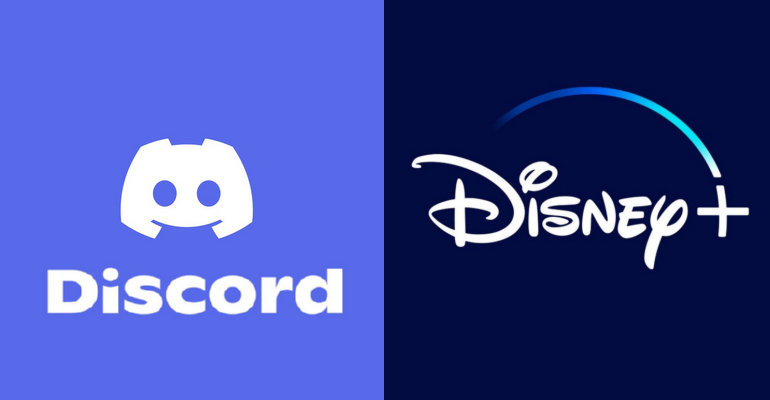 Part 1. What is Discord?
"Discord is a voice, video, and text chat app that's used by tens of millions of people ages 13+ to talk and hang out with their communities and friends." — Discord
Discord first launched in 2015 and is designed to help gamers create communities and chat with each other while playing video games. It has now grown to be used for a wide range of purposes outside of gaming, encompassing communities as diverse as art, music, education, and more. Discord runs on Windows, macOS, Android, iOS, iPadOS, Linux, and web browsers, so you can use Discord on almost any device.
In addition to chatting with friends, family, and other members of your community on Discord, you can also watch streaming services, such as Disney Plus and Netflix, on Discord through screen sharing.
---
Part 2. How to Stream Disney Plus on Discord?
Before starting the tutorial, please make sure you have an active Disney Plus account and have downloaded Discord on your computer.
Step 1 Open a web browser on your computer and visit https://www.disneyplus.com/. Log in to your Disney+ account and select the show or movie that you wish to watch with your friends via Discord.
Step 2 Launch Discord on your computer and sign in. Click the gear icon next to your username to open the "User Settings" window.
Step 3 To share audio with friends, find the "Voice & Video" tab under "App Settings". Scroll down to find "Screen Share" and click the "Install" button.

Step 4 At the bottom of the left side menu, find the "Registered Games" tab under "Activity Settings". Click on the blue word "Add it" that appears at the bottom of the page.

Step 5 Find the name of the browser you are using under the drop-down arrow, select it and click the "Add Game" button. Discord will add your browser as a game. Click the X icon in the upper right corner or press the Esc key on the keyboard to return to the main interface.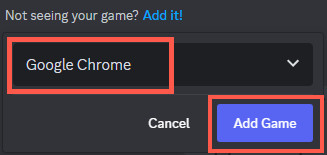 Step 6 Create new server or use the existing one to stream Disney Plus movies and TV shows. Then, you can see the name of the browser you are using above the username. Click on the monitor icon on the right. It will pop up a window for you to set some settings for the shared screen.
Step 7 Choose the voice channel, resolution, and frame rate. Some specific features require you to be a Discord Nitro account to unlock them. Otherwise, you can only share Disney Plus videos up to 720p. Click the "Go live" button to start sharing your screen.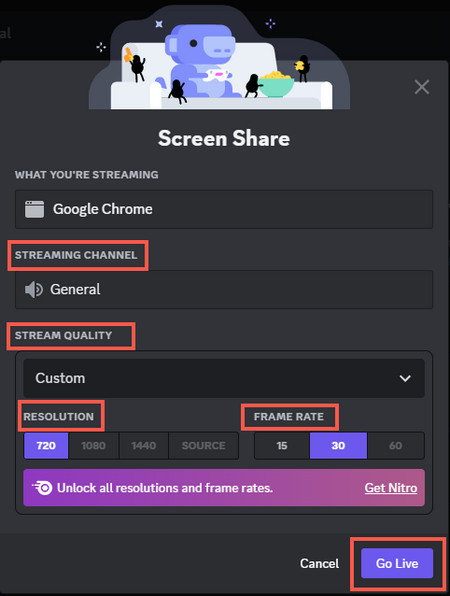 Step 8 Your friends can now see and hear what you're streaming. You can also discuss the show in real time together.
---
Part 3. Fix: Black Screen on Discord
Sometimes you may notice the black screen when sharing Disney Plus on Discord. Next, we provide several methods to help you solve the black screen issue on Windows and Mac.
#1 Turn off hardware acceleration in Discord
Step 1: Open Discord and click on the gear icon to open the "User Settings" window.
Step 2: Find the "Advanced" tab under "App Settings".
Step 3: Turn off the "Hardware Acceleration" option and click the "Okay" to confirm your adjustment.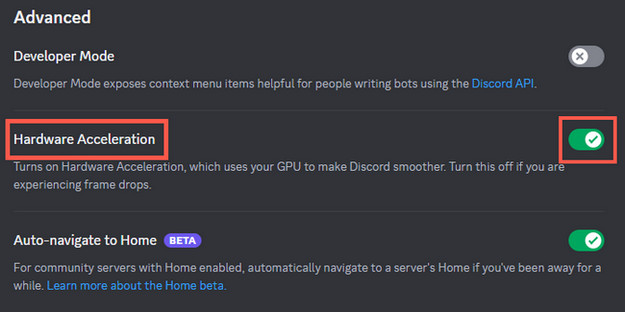 #2 Disable hardware acceleration in the browser
The following steps apply to Google Chrome. But no matter which browser you use, the steps are similar.
Step 1: Open the browser and click the three dots icon in the upper right corner of the browser.
Step 2: Choose the "Settings" tab and then find "System" in the left sidebar.
Step 3: Turn off the "Use hardware acceleration when available" option and tap the "Relaunch" button to make sure the changes take effect.

#3 Make sure Discord is enabled under screen recording
If you are using a Mac computer, there is another tip to fix the black screen problem.
Step 1: Click on the Apple menu icon and go to "System Preferences".
Step 2: Find "Security & Privacy" in the sidebar and click "Privacy" tab.
Step 3: Select Screen Recording from the left pane. Check if Discord has access rights. If not, check it.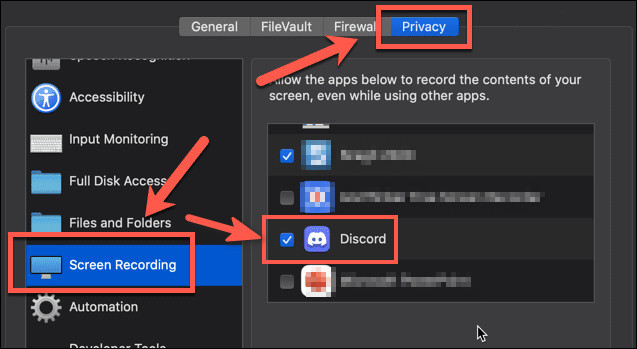 ---
Part 4. Is It Legal to Stream Disney Plus on Discord?
In fact, it is not legal to play Disney Plus videos on Discord. None of the streaming services allow you to use the screen sharing feature while using it. Most of Disney Plus content is encrypted from piracy and copying through Digital Rights Management(DRM). So sometimes users who want to stream Disney+ on Discord may experience issues such as black screens.
---
Alternative Method to Share Disney Plus with Others
Although streaming Disney Plus on Discord is feasible, it cannot avoid some problems such as black screen or account being locked. Therefore, a more reliable and safe way is to download the video and share it with your friends or family to watch. Here recommend that you use this powerful tool - DispCam to save your favorite Disney Plus videos and movies.
A professional tool that can help you download movies and TV shows from Disney+, and enjoy the content offline at any time.

Learn more about DispCam >>
What is DispCam?
DispCam, a multi-functional video downloader, is designed to assist users in watching Disney Plus content offline without hassle. It is capable of saving HD content with original audio tracks and subtitles preserved. Even if you're a Disney+ Basic subscriber, you can download your favorite videos and all downloads are ad-free, ensuring you won't be bothered by annoying ads.
The videos downloaded by DispCam can be saved on your device forever and moved to other devices for viewing, this is because it features the ability to save videos in MP4 or MKV format. In this way, you can share the downloads to your friends and families and watch Disney Plus videos with them anytime and anywhere.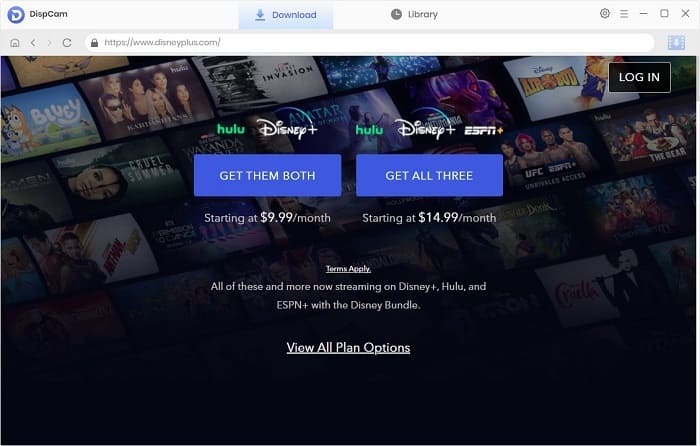 Note: The free trial version of DispCam allows you to download the first five minutes of each video. To download the full video, you may need to subscribe to DispCam to unlock the limitation.
---