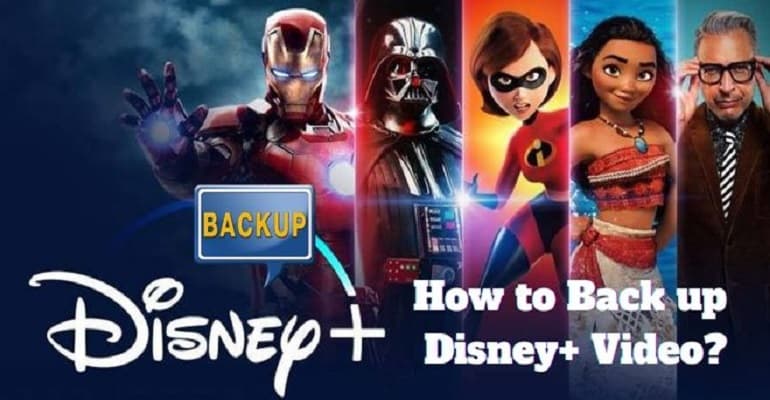 How to Back up Disney+ Video?
Being fascinated by Disney+ but worrying about losing access to your favorite Disney+ videos? If you are stuck in such a tight spot, please feel released. DispCam will come to your rescue, a powerful Disney+ video downloader that helps you download and save Disney+ videos in MP4 or MKV format forever and makes it possible to transfer them to any storage device for backup.
Disney Plus is very popular among global viewers because of its rich and interesting content like Obi-Wan Kenobi and High School Musical: the Musical series and user-friendly features such as downloading and watching Disney+ videos offline. Theoretically speaking, users can enjoy it all with a monthly or yearly paid subscription to the service. Why backup Disney+ videos?
For one thing, as we mentioned before, people need a subscription to access the content and services offered by Disney+. It doesn't sound like a good deal if you keep your subscription for just a certain portion of the videos. And it's also important to note that even if you stay subscribed, you will no longer be able to watch your downloaded content once it leaves the platform or makes room for new ones. On the other hand, Disney+ content may vary by region. If you need to go to another country for work or study, there is no guarantee that the video you want to watch will still be available. As of 2022, Disney Plus has spread its wings into more than 60 countries though. But the country you are going to is probably not one of them. Therefore, back-up Disney+ videos is the best choice to avoid the above problems. Here comes the question: how can we truly back up our favorite Disney+ content?
No worries! Here you will find a very useful tool, DispCam, that will help you solve all these problems mentioned above with ease.
What's DispCam?
A professional tool that can help you download movies and TV shows from Disney+, and enjoy the content offline at any time.

Learn more about DispCam >>
DispCam is a proficient Disney Plus video downloader designed to download any Disney+ movies, TV shows, documentaries, or original series. It has an easy-to-use interface and rich functionality, allowing you to easily find the wanted Disney+ videos by titles or URLs and download them in MP4 or MKV format. Furthermore, DispCam can download videos in batches, which means you can download one season of TV shows at a time, and the download speed is much faster than with other programs since it supports hard core speed-up. Since the related information about the videos is saved as well, you can easily manage them.
DispCam also allows you to download Disney Plus videos in high quality(up to 720p), with multilingual audio tracks and subtitles preserved. Besides, DispCam offers three kinds of subtitles, which are "Internal Subtitles", "External Subtitle", and "Hardcode Subtitles". And subtitle files can be stored separately as SRT files. What's fancier about DispCam is that all the downloaded videos are ad-free, so users can enjoy videos without interruptions.
Guide: How to Back up Disney+ Video with DispCam?
Before you learn how to use DispCam to download video backups, make sure you have downloaded and installed the latest version of DispCam on your computer.
Step 1. Sign in to Disney Plus
Launch the program and type any word into the search bar. When you press the "Enter" key on your keyboard, you will be prompted to sign in to your Disney Plus account.
Note: DispCam doesn't support Disney+ Hotstar account and a Kid Profile.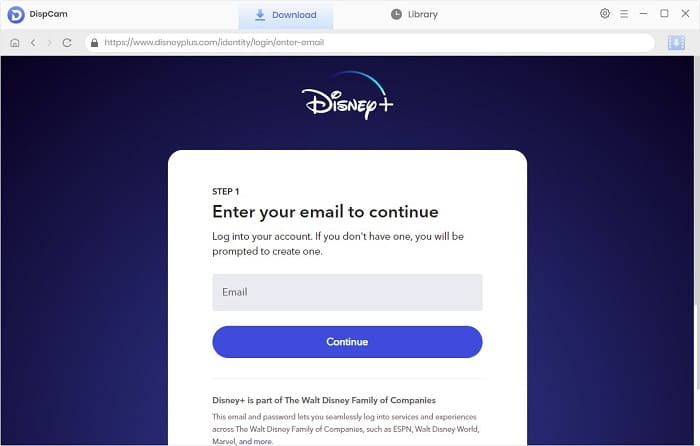 Step 2. Customize the Output Settings
Click the "Settings" icon in the upper right corner of the screen to open the settings window, where you can select the video format, video quality, audio, and subtitle language, and also in which way to save the subtitle files.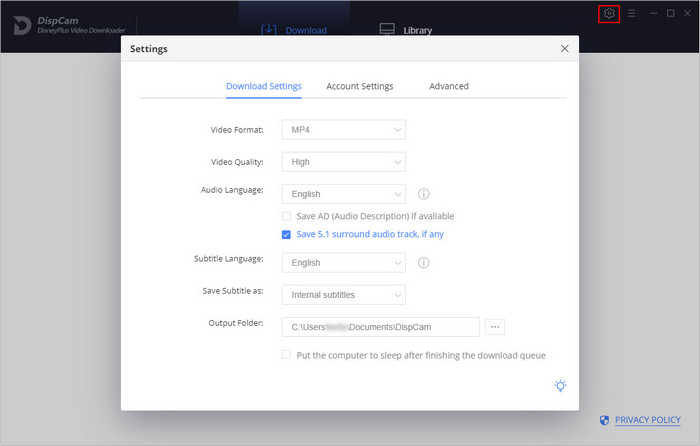 Step 3. Find Disney Plus Video
DispCam has a smart search function, which will quickly search for the desired video by title or URL and display them below the search box. There is little difference between these two ways. If you search videos by keying in their names, DispCam will list all the related videos. While if you copy the URL from the Disney+ website and paste it into the search box, DispCam will only show the exact video for you.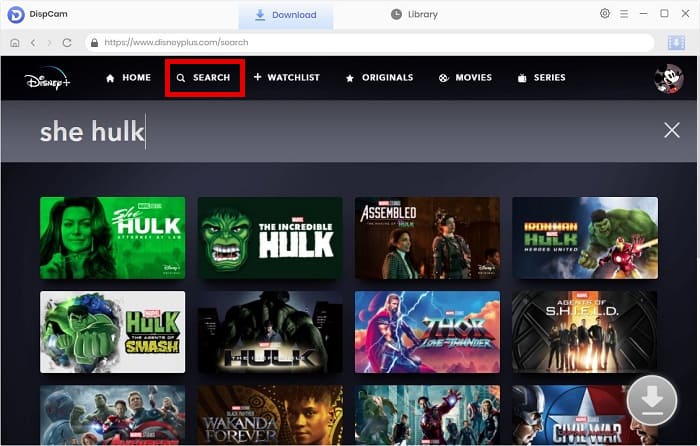 Step 4. Choose the Advanced Download Settings
To download a movie, click the "Advanced Download" icon, which is located next to the Download icon. You could customize the video quality, audio tracks, and subtitles in the advanced download settings window as needed. To download a TV show, click the Download icon and then select the title from the pop-up window. The "Advanced Download" button will appear on the bottom left of the window.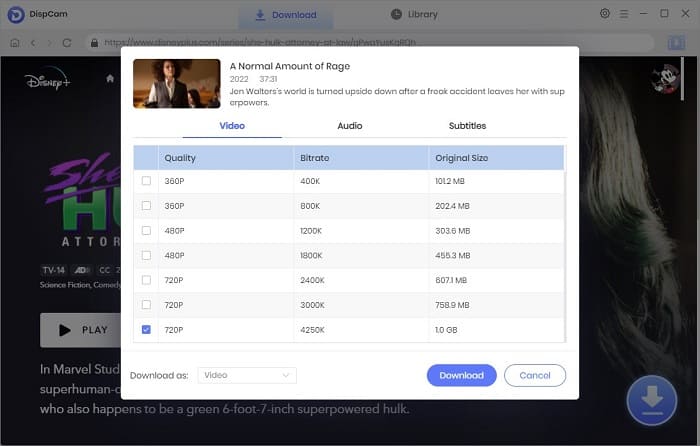 Step 5. Download Disney Plus Video for Backup Forever
After you've chosen the advanced download options, you simply need to click the "Download" button to begin downloading Disney Plus videos to your computer. And the only thing left to do is waiting.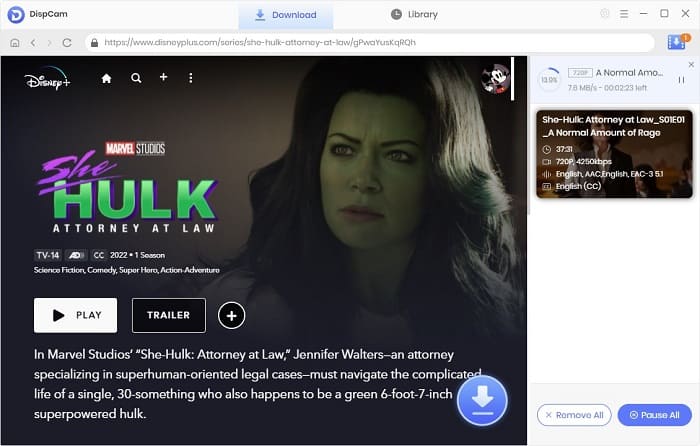 After downloading, go to the "Library" tab, here you can find the record of all downloaded files. Then you are allowed to back them up on any other devices.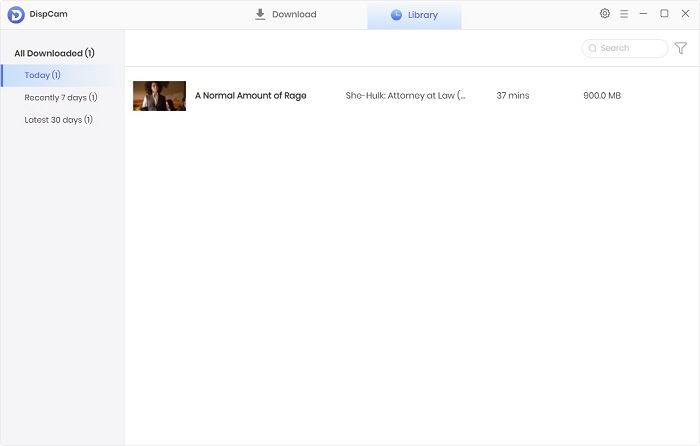 Conclusion
Now, with the support of DispCam, you don't need to worry about any restrictions of Disney+ for backing up Disney+ videos, even if you are abroad. By using this handy app, you can download your favorite Disney+ movies and shows and back them up on any devices or external hard drives you wish. DispCam allows you to download any Disney+ video in high quality and includes both the original audio track and multi-language subtitles as long as you have a Disney+ account. In addition, DispCam is intelligent enough to make it possible for you to download an entire season at once. You won't have to worry about your account being blocked because DispCam will notify you when your data usage is too high. DispCam is the real deal, so why don't you try it for yourself now and you will see it for yourself.
Note: The free trial version of DispCam allows you to download the first five minutes of each video. To download the full video, you may need to subscribe to DispCam to unlock the limitation.
---
Related Articles