Download "Andor" in Batches to Watch Offline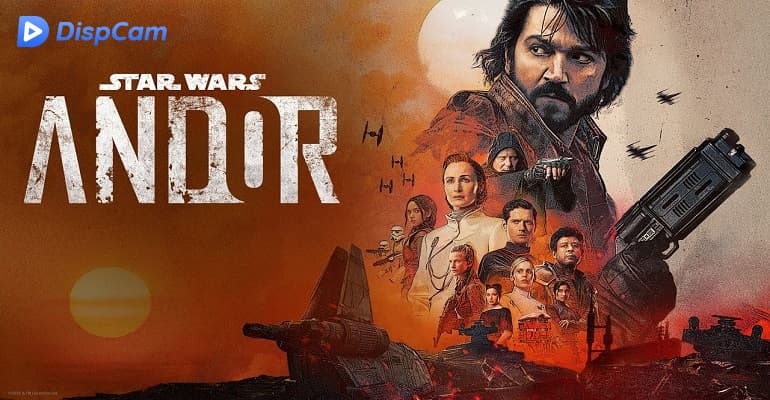 Andor, an American science-fiction and action-adventure series, debuted on Disney Plus exclusively on September 21, 2022. All 12 episodes are available to stream on Disney+ now. Even though the last episode has already aired on November 23, 2022, the plots leave people panting for more. The critics are also calling Andor one of the best shows of 2022. It is a prequel to the Star Wars film Rogue One (2016). This show brings forward the story of the burgeoning rebellion against the Empire and how people and planets got involved. Cassian would start down the path that would make him a Rebel hero in a time of peril, deceit, and intrigue.
Have you binge-watched this series? Did you watch it online, or did you download and cache it? It's evident that downloading videos to watch offline is the best choice so that you won't experience stuttering when watching. Please note that the download feature only works on mobile devices. If you want to download the video in HD, it will take up a lot of memory, which some people may not have enough of on their phones. In addition, it will be time-consuming to download all episodes at once as each episode of Andor is 40 minutes long. So you may need an alternative way to download Disney+ videos efficiently and save them on other devices. This article will introduce a tool to help you resolve the above issue.
DispCam - Download Disney Plus Videos Easily
DispCam, a professional video downloader, can help you download Disney Plus videos and shows directly on your computer (Windows 11/10/8/8.1/7 and macOS 10.15 - 14). Even if you paid for an ad-supported Disney+ subscription tier, you are also allowed to download all Disney Plus content free of advertisements by using DispCam. It empowers you to download videos without the Disney Plus app due to its built-in Disney Plus library browser.
By using DispCam, the download time can be greatly reduced. Thanks to the high-speed download mode, it can download series or movies in an extremely short time. Not only that, it comes with the batch download feature that can download a full-season show with a single click. The downloaded videos are saved in MP4/MKV format and can be transferred to any other device.
A professional tool that can help you download movies and TV shows from Disney+, and enjoy the content offline at any time.

Learn more about DispCam >>
How to Download "Andor" in Batches to Watch Offline?
Step 1 Sign in to Disney Plus Account
Download the latest version of DispCam on your computer and then launch it. Click the "LOG IN" button and a log-in window will appear asking you to sign in to the Disney Plus account.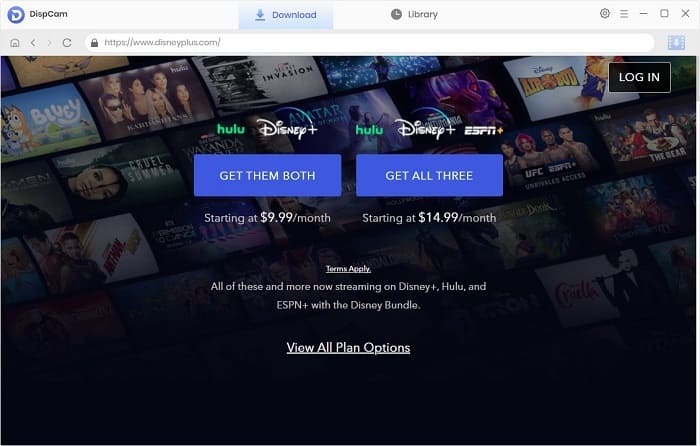 Step 2 Choose the Output Settings
The "Setting" icon is located in the top right corner of the program which allows you to pre-select the settings regarding the video. You can choose the video format, video quality (High, Medium, Low), and output folder.
Not only can you download audio tracks and subtitles in multiple languages, but also save subtitles in different ways. If you choose to download external subtitles, it is available to save subtitles as a SRT file so that you can edit the subtitles. Besides, DispCam offers H.265 video codecs to let you download HD video but in a smaller file size on condition that you're running out of memory.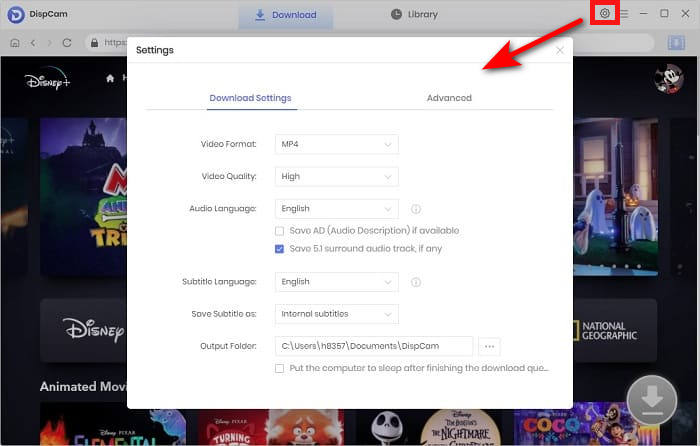 Step 3 Search for "Andor"
Directly enter the name or keyword of the video into the search box to find the wanted video.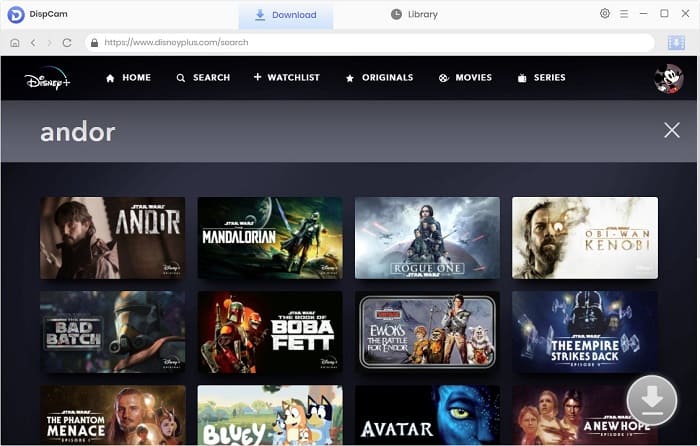 Step 4 Select Specific Video Quality, Audio and Subtitles
Click the "Download"

icon and then a window will appear showing all the episodes. The "Advanced Download" in the lower left corner provides more specific settings for you to choose from, like more detailed video quality, more choices for audio and subtitle languages.
When downloading a movie, just click the "Download" icon to access that window. Please note that the above steps require you to click on the specific video details page before the Download icon becomes available.
Step 5 Download "Andor" in Batches
DispCam selects all episodes to download by default or you can select the video that you want to download. Once you click the "Download" button, DispCam will quickly download the video. When finished, tap "Library" to check your downloads. You can choose to watch them directly on your computer or move them to another device to watch.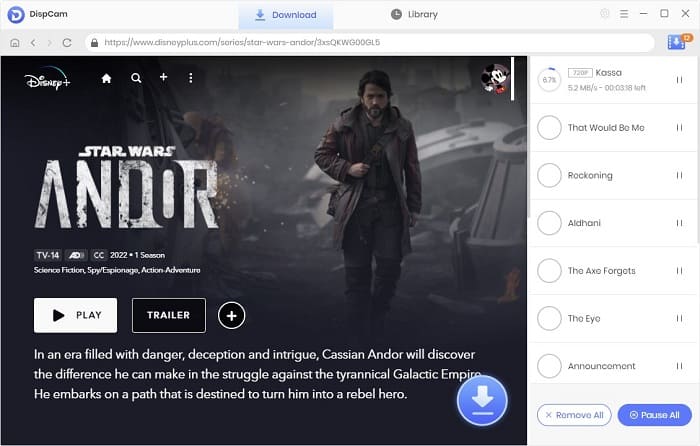 Conclusion
DispCam is dedicated to providing the best download experience for you. You don't need to worry that the download feature is only available on the supported mobile devices and the downloaded videos can only be viewed through the app. With DispCam, you can download Disney Plus videos and movies hassle-free. The downloaded videos can be moved to any device and watched offline without limits. So, why not download one and enjoy watching Andor now?
Note: The free trial version of DispCam allows you to download the first five minutes of each video. To download the full video, you may need to subscribe to DispCam to unlock the limitation.
---