Why Can't I Download Disney Plus Videos? How to Fix?
Disney Plus features the ability to download videos for offline viewing like most streaming services. But there are times when it doesn't work the way it should. If you experience a situation where Disney Plus doesn't work properly, don't panic. In this guide, we will show you what is causing this issue as well as providing specific fixes to resolve the Disney+ download issues.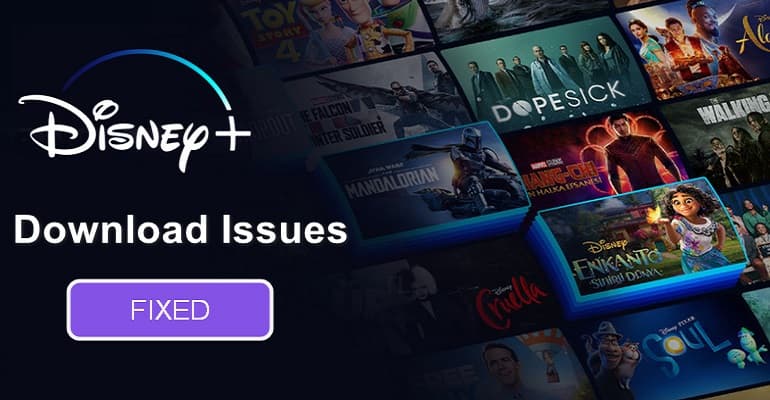 Part 1. The Reasons Why Disney Plus Not Working
>> Account Problems
There are times when Disney Plus isn't working properly that may have something to do with your account. Disney Plus has launched Disney+ Basic in some regions, that is, Disney Plus With Ads, which does not have a download function. So you need to make sure that your subscription plan supports downloading videos. Another reason is that you haven't logged into the account for a long time (in the last 30 days), resulting in previously downloaded content being deleted or unavailable.
>> Incompatible Devices and Systems
Disney Plus is compatible with multiple devices. But as some devices come and go, Disney Plus no longer supports some older devices. Not only that, there are certain requirements for the version of the device. For example, your iOS system must be at least 15.3 and higher.
>> Unstable or Weak Network Connection
Because streaming content requires a lot of bandwidth, you may experience video buffering and other playback issues when your network is in poor condition.
>> Insufficient Storage Space
Since Disney Plus doesn't allow you to move downloaded videos to other portable devices, when you download too many videos on your mobile device, you may face the problem of running out of memory, making it impossible to download new videos.
>> Outdated Disney Plus App
If you are running an older version of the Disney Plus app, you may experience some unexpected errors that prevent videos from downloading.
>> Location Issues
Disney+ is not available in all regions, and content varies from country to country. When you travel to a region or another country that is not supported by Disney Plus, you may find that you are unable to access Disney Plus. Some people choose to use a VPN to change their current IP address, but if Disney Plus detects that you're using an IP address that belongs to a VPN, it won't work.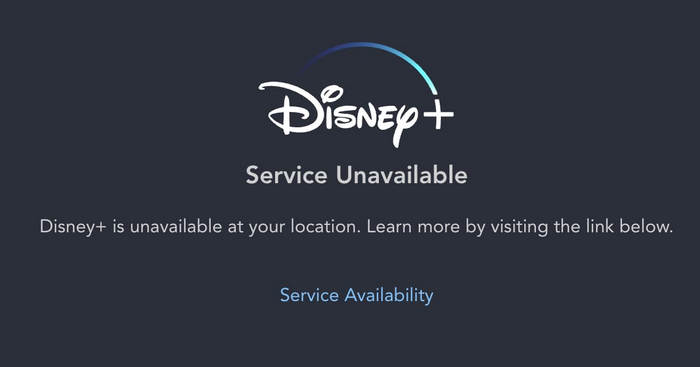 ---
Part 2. How to Fix Disney Plus Downloads Not Working?
#1 Check Your Account
Make sure your subscription has download capabilities. If you currently have a Disney+ Basic plan, you can upgrade your subscription to Disney+ Premium in your "Account". Sign in to your Disney Plus account on your device or web browser. Click on your profile and choose "Account" tab. On your account's page, you can view account information and change your subscription. Besides, to prevent your downloaded content from being deleted, you must log in to your Disney Plus account within 30 days to keep it active.
#2 Check Device Compatibility
Here is our list of some of the devices that are compatible with Disney Plus. More supported devices and system requirements can be found in the Disney Plus Help Center.
Amazon Fire tablets and TVs
Android TV devices
...
#3 Check Internet Connection and Disney Plus Server
Make sure your device is connected to the Internet. Additionally, ensure that your Internet speed complies with the Disney Plus speed standards: To watch HD video, the network speed must be at least 5 Mbps; 25 Mbps for watching 4K Ultra HD video. There are some websites or tools that you can use to test your internet speed to check your internet speed, such as speedof.me.
If it's not a matter of internet speed, you can check to see if the Disney Plus servers are up and running through sites like DownDetector. There are many reasons for server outages, which may be caused by traffic overload. At this time, you can only wait for Disney Plus technicians to fix the problem.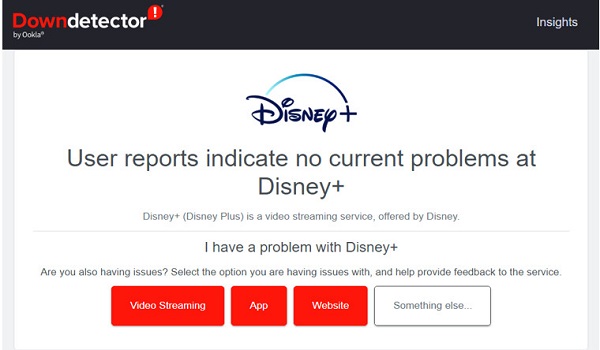 #4 Free up Storage Space
If your device has little or no storage space available, the videos may not be saved. It is recommended to leave enough space to save downloaded videos. On your mobile device, go to "Settings" to check the available space on your device. If you run out of space, you can delete unused programs and files as well as clearing the cache. For iOS users, they cannot free up space by clearing the cache of the Disney Plus app, but can only expand memory by uninstalling the application. Those with Android devices can clear the cache by going to "Settings" > "APP" and selecting the Disney Plus app to clear its cache and data.
Alternatively, you can choose to download lower definition videos, which require less storage space and download in a faster speed. For example, a 39-minute episode of The Mandalorian requires 1.5GB of storage space for High video quality, but only 270MB for Standard definition and 424MB for Medium definition.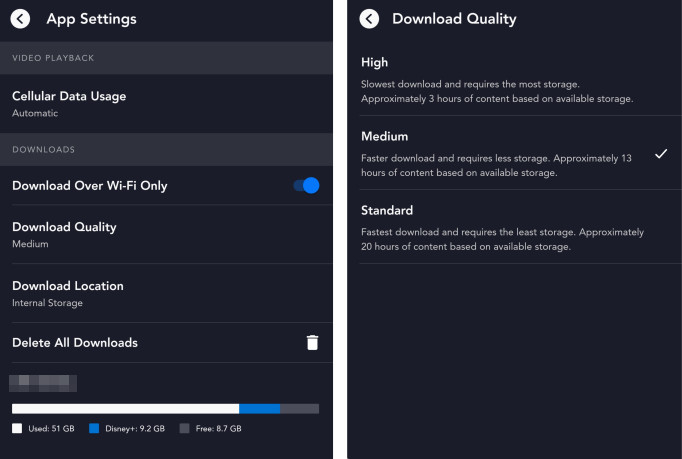 #5 Update the Disney Plus App
Running the older version of the Disney Plus app may encounter some unknown errors. It's recommended to update Disney Plus every time a new version is released, or you can turn on automatic updates on your device to make sure you're using the latest version of the program.
How to Update the Disney Plus App?
If you see the "Open" icon instead of the "Update" icon next to Disney Plus, it means the app is already up to date.
Android: Open the "Play Store" app > Tap the "Profile" icon in the top right corner > Choose "Manage apps and device" tab > Choose "Updates available" or Find Disney Plus > Tap on the "Update" button next to the Disney Plus app.
iOS: Open the "App Store" app > Tap on your "Profile" to see the list of programs with available updates or directly search for the Disney Plus app in the search bar > Click on the "Update" button next to Disney Plus.
How to Turn on the Automatic Updates?
Android: Open the "Play Store" app > Tap the "Profile" icon > Find the Disney Plus app under the "Manage apps and device" tab > Tap on "Disney Plus" to open its detail page > Click on the three vertical dots icon > Turn on "Enable auto update".
iOS: Open the "Settings" app > Find the "App Store" tab > Turn on the "App Updates" under "Automatic Downloads".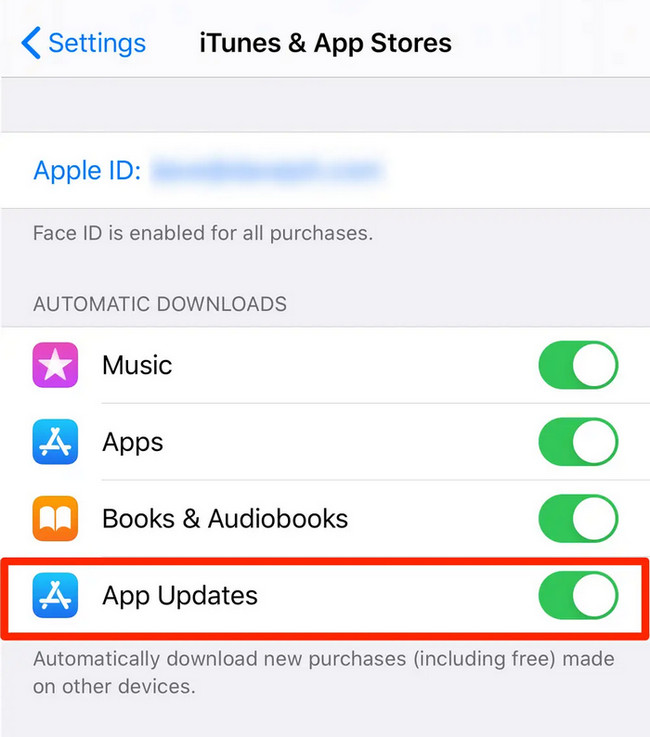 #6 Check Your Location and VPN
If you are in a country supported by Disney Plus, please turn off your VPN service and turn on your location so that Disney Plus can correctly detect your location. And please make sure that the content you watch is available in your country. Use a safe and secure VPN to access Disney Plus if you live in a nation/region where it isn't available. This is due to the fact that some VPNs do not function properly with Disney Plus, exposing your true IP address and DNS and making Disney Plus unusable.
---
Part 3. FAQs
1. What subscription plans are available for Disney Plus?
With the launch of ad-supported plans, the Disney+ Basic plan, which costs just $7.99 per month, is a great option for those looking to spend less on streaming services. Because they are basically similar in functionality to the Disney+ Premium tier.
People who subscribe to Disney+ Basic also have the same access to all the content in the Disney Plus library, the same number of devices that can be online at the same time, and the same access to Ultra HD 4K videos. The difference, first of all, is the price, with Disney+ Premium costing $10.99 per month. Moreover, this subscription plan has download capabilities, as well as access to GroupWatch, SharePlay, and Dolby Atmos.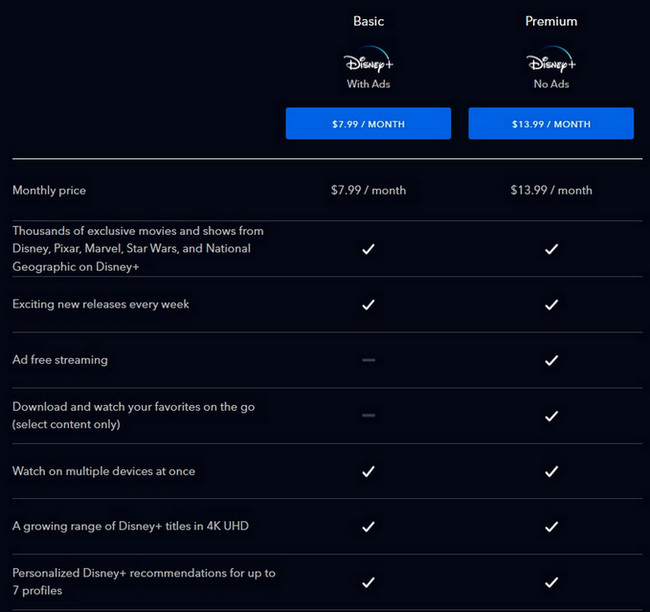 2. Can I share my Disney Plus account with other people?
As with most streaming services, Disney Plus does not allow account sharing with others. If Disney Plus discovers that you are providing login information to too many people with unusual logins, Disney Plus may block your account and you will not be able to use Disney Plus.
Although account sharing is not allowed by Disney Plus, your account can set up seven separate profiles, allowing each one to have their own viewing habits. In addition, it allows streaming content on four devices at the same time and downloading Disney Plus videos and movies to a whopping 10 mobile devices to watch offline.
3. Can I transfer the Disney Plus downloads to other devices to avoid content expiration?
You are unable to transfer the downloaded content to any device as you can not find the downloaded files on your mobile device. The videos downloaded by the Disney Plus app are saved in the encrypted format on your device. Besides, you need to log in to your Disney Plus account at least once every 30 days to make sure your downloads are available.
---
Part 4. Is There Any Method to Avoid Download Issues?
From the above analysis, believe that you have a preliminary understanding of what kinds of problems may occur with Disney Plus downloads and how to fix. If you want to avoid the above problems, we provide an excellent way to help you download your favorite Disney Plus videos and movies - using DispCam as your download tool.
A professional tool that can help you download movies and TV shows from Disney+, and enjoy the content offline at any time.

Learn more about DispCam >>
What is DispCam?
First of all, as a professional and safe video downloader, DispCam does not have any plug-ins or advertisements. All you need to do is download and install it on your computer (Windows 11/10/8/8.1/7 and macOS 10.15 - macOS 13), and then take several steps to download Disney+ titles. With DispCam, you can search for videos directly using the name of the video or the link to the video without downloading the Disney Plus app separately because DispCam is equipped with an intelligent search engine. It is capable of converting videos to compatible MP4 and MKV formats, so you won't have to deal with problems such as lack of memory on your device and the inability to move downloaded videos to other devices for viewing.
Furthermore, DispCam is definitely an essential tool for those who subscribe to Disney+ Basic, as it grants you the right to download ad-free HD videos to watch offline. Even if your subscription expires, the videos you download through DispCam will not expire unless you manually delete them. DispCam is a user-friendly program with powerful features that will surely satisfy and even exceed your expectations. Just download and have a try.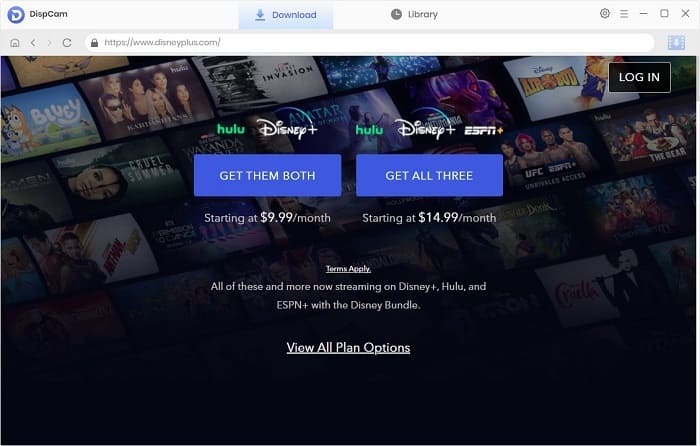 Note: The free trial version of DispCam allows you to download the first five minutes of each video. To download the full video, you may need to subscribe to DispCam to unlock the limitation.
---