How to Activate Disney Plus with the 8-Digit Code?
Generally, there are three methods to log in to your Disney Plus account. The first one is using your email and password to log in to Disney Plus on the supported device. The second one is using your mobile device to sign into Disney+ on smart TV once they are connected to the same Wi-Fi. The last one is entering the 8-digit code on DisneyPlus.com/begin to log into Disney+ on TV. This article will expand around the third method in detail next.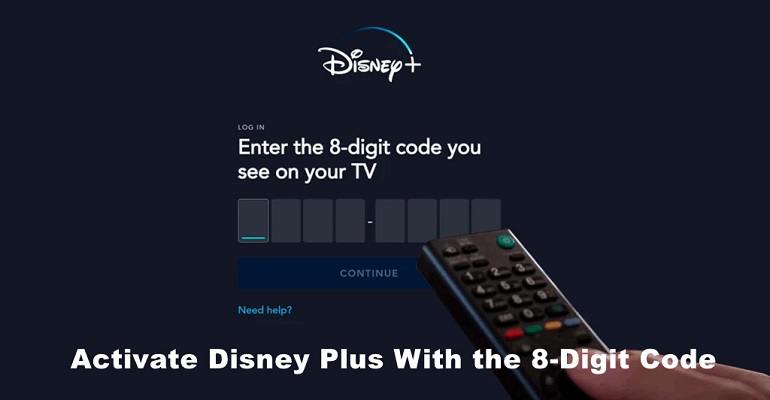 1. What is 8-Digit Code?
The 8-digit code is the Disney Plus activation code that is used to activate Disney+ on various devices to verify your account. This is to ensure that only Disney Plus subscribers can access Disney Plus content. The 8-digit code is also used as a security measure to prevent unauthorized access to your account. With this code, you will be able to start streaming Disney Plus content on your TV.
2. What is DisneyPlus.com/begin?
Disneyplus.com/begin is where customers can sign up for the Disney+ streaming service or activate Disney Plus on other devices. Users can create a new Disney Plus account or enter the 8-digit code into the website to start Disney on their TV by visiting Disneyplus.com/begin.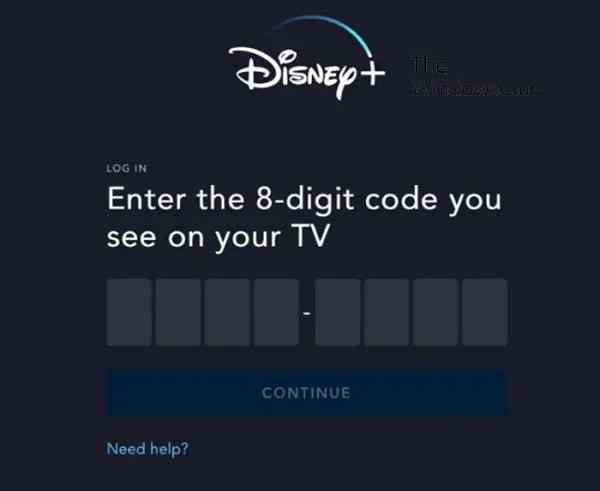 ---
3. How to Create a Disney Plus Account Using Disneyplus.com/begin URL?
To get access to the Disney Plus service, you need to have a Disney+ account. If you don't have an account yet, follow these instructions to simply set up a Disney Plus account.
Step 1 Visit disneyplus.com/begin on the web browser through a streaming device, such as PC, mobile device, and tablet.
Step 2 Tap on the "Sign up" and enter the needed information, like the email address, the password, and more.
Step 3 Select a subscription plan and finish the payment details.
Step 4 Complete creating a Disney Plus account using Disneyplus.com/begin URL.
---
4. How to Activate Disney Plus with the 8-Digit Code?
Next, the article will show you how to activate Disney+ on three common TV devices, including Apple TV, Roku TV, and Android TV. They all have the similar activation process on these different devices: download the Disney Plus app, login, get the 8-digit code, visit the URL disneyplus.com/begin, fill in your login credentials, enter the code, and activate.
>> Apple TV
Step 1: Search for the Disney Plus app through the App Store on your Apple TV. Download and initiate the app.
Step 2: Sign into Disney Plus on TV and get the 8-Digit Code.
Step 3: Visit the disneyplus.com begin URL by using the browser on Apple TV.
Step 4: Log in with your credentials to Disney Plus and add the provided code to activate your account.
>> Roku TV
Step 1: Press the "Home" button on the Roku remote and choose "Streaming Channels" tab. Enter "Disney Plus" into the search bar and tap on the "Add Channel" button.
Step 2: Find Disney Plus on your TV and launch it. Sign in and remember the the 8-digit code.
Step 3: Open a browser on a computer or mobile phone and enter the disneyplus.com begin URL.
Step 4: Log into your Disney Plus account and enter the activation code to activate Disney Plus on Roku TV.
>> Android TV
Step 1: Open the Play Store on your TV and search for the Disney Plus app. Download and install it.
Step 2: Run the app and log into the Disney Plus account. Then, the 8-digit activation code will appear on the screen.
Step 3: Go to disneyplus.com begin URL from the browser on your PC or mobile device. Sign in with the same account that was used to login on the TV.
Step 4: Enter the 8-digit code you see on the TV and click on "Continue" button. The activation code on the TV screen will then disappear, and you can begin streaming Disney Plus on your Android TV.
---
5. Fix: Disney+ 8-Digit Code is Not Working
If you are using Disney + on your smart TV, you must activate it before using it. Unfortunately, sometimes the 8-digit code doesn't work and you'll see an error message stating that the code has expired or can't be activated, so you won't be able to activate the streaming service. Disney Plus code login issues can be brought on by a variety of things. Try the following troubleshooting approaches if you run into this issue. (We advise getting in touch with Disney Plus support and asking for assistance if any of the methods do not seem to be helping you.)
>> Check Disney Plus network status
There may be a problem with the Disney+ servers, such as if the server is overloaded, if there is a server outage, or if the server is undergoing maintenance. The Disney+ network status can be checked through this website. If the server is down, wait a while until their systems start functioning properly.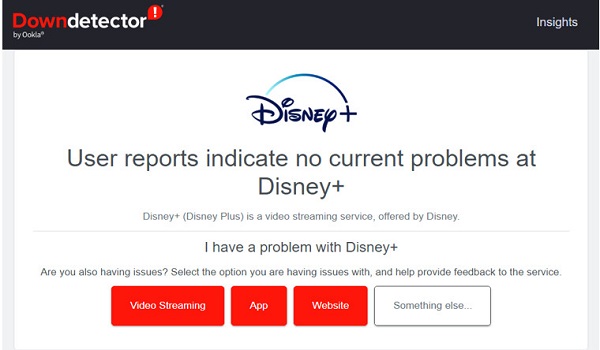 >> Check the code expiration
When you attempt to log in, a timer appears along with the code displayed on TV. Therefore, the code will expire when the timer runs out. You should thus enter the code before the countdown runs out. If the code is expired, just repeat the procedure from the beginning and you will yield a fresh code. Don't perform this procedure more than three times at once to avoid running out of login attempts.
>> Check device compatibility
Disney Plus runs smoothly on the devices it supports. If your device is not compatible with Disney Plus, the code will be invalid. So, make sure the device you are using is one of them. Below we list some common supported devices:
Amazon Fire TV
Apple TV (4th generation and later)
Chromecast
PlayStation
Roku
Xbox
Android TV devices
Hisense smart TVs
LG WebOS smart TVs
Panasonic smart TVs
Samsung Tizen smart TVs
......
>> Check for update
Sometimes, bugs can cause it not to work properly, and updating it can fix the problem. Keep the Disney Plus app updated to avoid types of glitches.
Step 1: Open the store on your device and search for the Disney Plus app.
Step 2: Click on the update button if it is available.
Step 3: Restart the app after finish updating to check whether the problem has solved.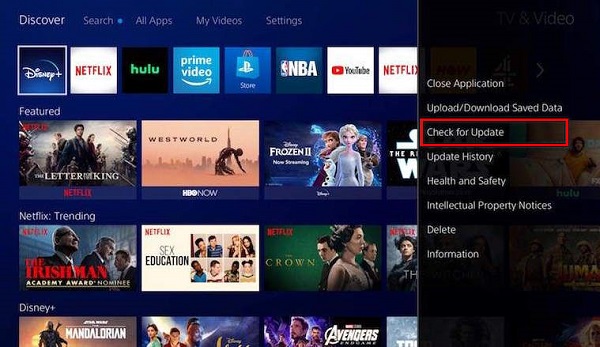 >> Check your login credentials
It is very important to ensure that your login credentials are entered accurately. When logging into your Disney account, please make sure you use the correct email and password. If the information is incorrect, you cannot obtain an activation code.
>> Uninstall and reinstall the Disney Plus app
You can fix some errors by uninstalling and reinstalling the Disney + app on your TV, as reinstalling the app will restore the program to its original state and correct all known errors.
>> Restart your TV
Sometimes, a session can get corrupted while in use. So, please restart your TV, and this will terminate the ongoing session and start a new one. While this troubleshooting solution may seem simple, it works in most cases.
---
6. What to do if You Forgot the Password of Your DisneyPlus.com/begin Account?
If you've forgotten your Disney Plus password, it's not a big deal because you can reset it with your email address.
Step 1: Visit Disneyplus.com/begin on the web browser and log in.
Step 2: After entering your email address, click "Continue" and select "Forget password".
Step 3: You will receive an email containing the 6-digit passcode to the email address you used when you registered with Disney+.
Step 4: Go back to the website and enter the code to reset your password.
Note: Please note that this code is only valid for 15 minutes. If you have not received the email, please check your spam or choose to resend the verification code. If there is still a problem, please contact Disney Plus.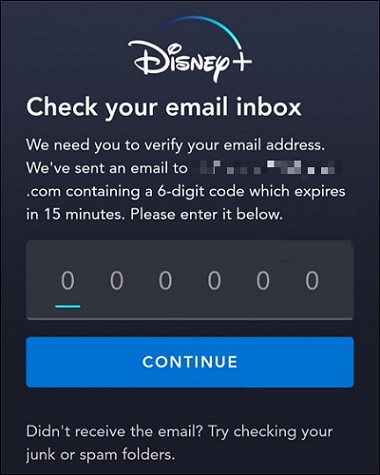 ---
7. FAQ
1. What is Disney+ and what does it offer?
Disney+, an online streaming video on demand service launched in 2019, has gained popularity among streaming aficionados due to its affordable price and user-friendly features. In addition to Star Wars films, Disney+ features a nearly complete collection of Pixar films. The majority of MCU films can also be found on Disney Plus if you enjoy the Marvel Cinematic Universe stories. There are also a ton of Disney+ original films that are only available there, as well as National Geographic.
2. What subscription plans does Disney Plus have?
Disney+ comes in a few different subscription tiers, depending on whether you want to experience Disney+ without ads, Disney+ with ads, or Disney+ bundled with Hulu and ESPN Plus. Each subscription plan will have slightly different features. However, no matter which ad tier you decide on, you'll have access to all of the shows and movies from the entire Disney Plus library. Each account also supports Full HD, 4K Ultra HD, HDR10, Dolby Vision, and IMAX Enhanced streaming depending on the movie and the streaming device.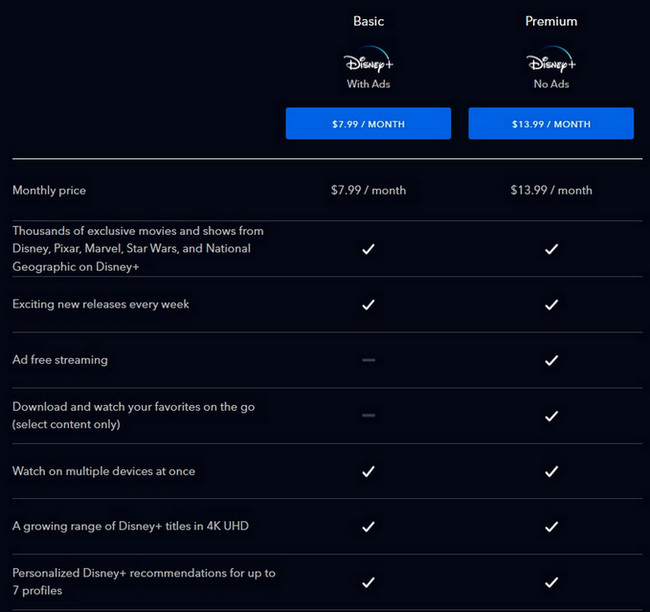 3. Does Disney+ work with all smart TVs?
Disney Plus currently supports many more platforms and devices than it has since launched in 2019. However, not all smart TVs are compatible with Disney Plus, such as any LG Smart TV or Samsung Smart TV before 2016. Sometimes in the course of use, you may see Error 83 on Disney Plus. One of the causes of this error code is device compatibility issues.
So, when purchasing a subscription tier, please double check the Disney+ compatibility list in the Disney Plus Help Center. This is because there are times when the app will also let you download or purchase a subscription even if your device is not compatible. Therefore, it's especially significant to check device compatibility before spending money on the service, as Disney+ no longer offers a free trial.
---
Recommend: A Professional Disney Plus Video Downloader
If you want to download Disney Plus to watch offline, DispCam is a safe and reliable tool that is dedicated to easily downloading videos and movies for offline viewing. It supports saving unlimited HD shows with multilingual audio tracks and subtitles. With DispCam, it is available to download videos in two compatible video formats: MP4 and MKV format, bypassing the restriction that the videos downloaded by the Disney Plus app are in encrypted format. It allows you to transfer the downloads to any device you want and save the downloads on your device permanently unless you delete them manually. Even if you are a Disney Plus Basic subscriber, it is possible for you to download ad-free shows to watch offline hassle-freely.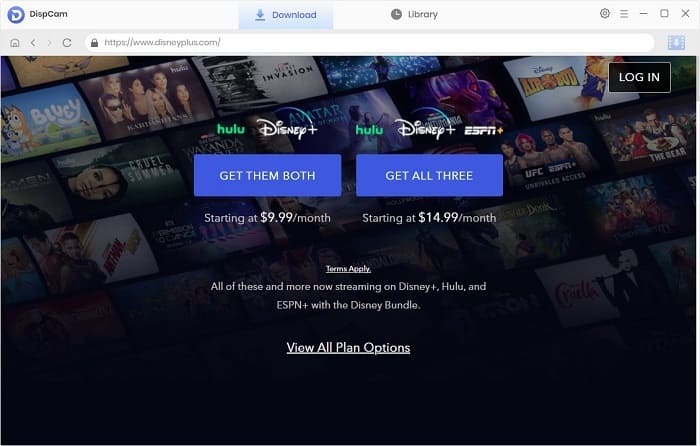 Final Words:
This article explains how to set up a Disney Plus account, activate the 8-digit code on disneyplus.com/begin step-by-step, resolve Disney Plus 8-digit code problems, and answer some frequently asked questions. If you want to enjoy Disney Plus TV shows and movies on your smart TV, you can do so by following the steps in the article - activating the disneyplus.com/begin URL. Let us sit on a comfortable sofa and enjoy interesting and beautiful Marvel, Pixar and other blockbusters.